Rabbit anti-Human β2-MG polyclonal Antibody
Views:1527 Add time:2020-07-21 13:17:15
Human beta-2-microglobulin (β2-MG) is an 11.6 kDa non-glycosylated protein of 99 amino acids, which is the light chain of human leucocyte antigen-I (HLA-I) and can accumulate to cause serious dialysis-related amyloidosis (DRA) in long-term hemodialysis patients. It can be used for specific elimination of β2-MG from serum and can induce apoptosis of several types of tumor cells, and thus has great therapeutic potential. In addition to its physiological function, much clinical interest has been drawn to β2-MG as its increased serum levels and misfolding have been linked to a pathological condition.
Anti-Human β2-MG Polyclonal Antibody
A new generation of anti-β2-MG polyclonal antibody, which was recently produced by CUSAg, makes possible the development ofhigh linear immunoassays. CUSAg antibody is evaluated on platform: latex-enhanced turbidimetric immunoassay (LETIA).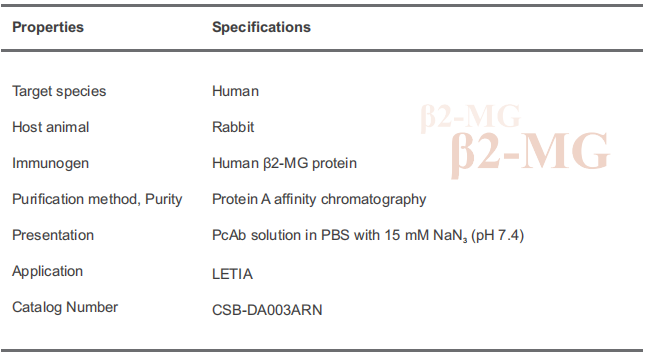 Calibration Curve
β2-MG proteins specifically react with anti-β2-MGpolyclonal antibodies precoated onto latex beads to form insoluble complexs, resulting in turbidity increasing, and then the increasing of absorbance is detected by automatic biochemical analyzer. Our in-house assays have a linear detection range from 0-80 mg/L.The calibration curve was fitted according to the relationship between absorbance values and β2-MG concentrations (Fig.1).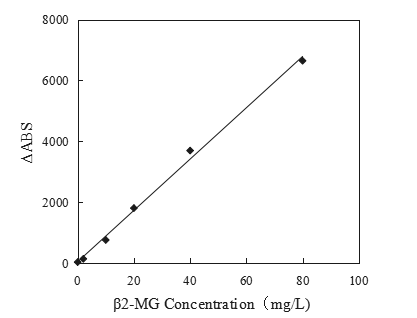 Fig.1 Calibration curve for β2-MG in latex-enhanced turbidimetric immunoassay (LETIA).
Linearity
The high-value β2-MG serum wastwo-fold serially diluted with physiological saline, and measured on our CUSAg LETIA platform. Fig.2 showed that the measured β2-MG concentrations were gradually declined along with the serial dilution of blood samples.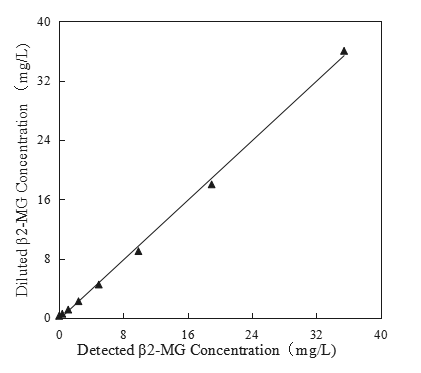 Fig.2 Determination of the β2-MG concentration by serial dilution of clinical serum
Blood samples of control low wasrepeatedly measured 10 timesusing self-made reagents with CUSAg β2-MG antibody. The CV%is <10%, as shown in table1.
Table1. Analysis of the precision ofCUSAg β2-MG assay


Clinical Comparison
Anti-β2-MG polyclonal antibodies were also evaluated in medium-scale clinical trials with random blood samples from donates (n=50). Fig.3 showed that the correlation coefficient (r) is as high as 0.98 between in-house latex reagents and commercial β2-MG immunoassay. These results show good agreement between the two systems.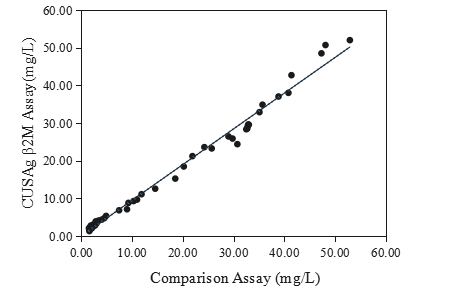 Fig.3 Clinical comparison of CUSAg β2-MG immunoassay and commercial diagnostic assay
β2-MG protein
A certain amount ofexcellent β2-MG protein (Cat: CSB-DP003A) is also offered by CUSAg . It can be used as calibrator in immunoassay.
参考文献
1. P.E. EVRIN and L. WIBELL: The serum levels and urinary excretion of beta2-microglobulin in apparently healthy subjects. 1972; 29; 69-74
2. Jae Ryung Shin, Seung Min Kim, Jung Sun Yoo, Ji Yoon Park, Seul Ki Kim, Joo Hee Cho, Kyung Hwan Jeong, Tae Won Lee and Chun Gyoo Ihm: Urinary excretion of beta2-microglobulin as a prognostic marker in immunoglobulin A in nephropathy. 2014; 29; 334-340
3. Pak Cheung R. Chan, Vathany Kulasingam and Bonny Lem-Ragosnig: Validating urinary measurement of beta-2-microglobulin with a Roche reagent kit designed for serum measurements. 2012; 45; 1533-1535
4. Yunus Ugan,Hakan Korkmaz,Atalay Dogru.The significance of urinary beta-2 microglobulin level for differential diagnosis of familial Mediterranean fever and acute appendicitis.2016